Learn more about the members of the Meuti Lab
Dr. Megan Meuti, Principal Investigator. I graduated from OSU with my PhD in 2014. My dissertation research suggested that circadian clock genes regulate diapause initiation in the Northern House Mosquito, and formed the basis for one of the major lines of inquiry of my lab. I am a passionate educator, and teach graduate level courses on insect physiology and undergraduate courses for non-science majors. I also greatly enjoy sharing my passion for science with all audiences through educational outreach. When I am not playing with bugs in the lab, I am generally at home playing with my two young children. I also  like to bake for lab meetings and read for pleasure.
Lydia Fyie, PhD student (August 2018 – present):  I attended Kalamazoo College, and graduated magna cum laude with a B.A. in biology and theatre arts. As an undergraduate, I performed summer research at Stone Lab with researchers from The Ohio State University looking at the distribution of invasive crayfish in the western Lake Erie basin. I joined the Meuti Lab in the fall of 2018, where and am co-advised by Dr. Mary Gardiner. My research focuses on the effects of urban landscapes on mosquito seasonal responses. Aside from biology, I enjoy participating in the performing arts and act in community theatres.
Caitlin Peffers, Master's Student (August 2018 – present): I received my B.S. in Entomology from Michigan State University. As an undergraduate I investigated pheromone synthesis genes in invasive spotted wing fruit fly, Drosophila suzukii. My projects in the Meuti lab focus on determining the critical photoperiod of mosquito populations from different latitudes and measuring clock protein levels in Culex pipiens. I have a broad interest in disease vectors, so I am excited to be working with the mosquito that transmits West Nile Virus. When I am not researching or in class, I am an avid podcast listener, crocheter, and reader.

Alden Siperstein, Master's Student (August 2019 – present): I graduated from OSU with a B.S. in Biology and an Entomology minor. After graduating, I worked for Dr. Susan Jones as a lab assistant for a year, contributing to insect husbandry and data collection for her studies. I currently am a Master's student in the Meuti lab, studying the seasonal initiation and termination of diapause of Culex species in central Ohio, and determining the genetic pathways associated with blood feeding in Cx. pipiens. When not researching, I am cooking or baking.
Matthew Wolkoff, PhD student (August 2020 – present): I earned my M.Sc. in Biology from the University of Texas at Tyler in 2018 where I investigated the population and phylogenetic structure, demographic history, and ecological niche of the sand fly Psathyromyia shannoni. I joined the Meuti lab in the fall of 2020, and am working to establish a transgenic Culex pipiens to investigate the molecular mechanisms underpinning seasonal diapause. When not in the lab, I enjoy gardening, woodworking, and cleaning algae out of my aquaria.

Olivia Bianco, Undergraduate Student Researcher (January 2019 – present): I am an Animal Sciences major and plan to go to Veterinary school. My project in the Meuti lab focuses on the role of Major Royal Jelly Protein in Culex pipiens mosquitoes. This protein is the major component of royal jelly, a substance that honey bees feed to future queen bees, but weirdly it is also produced during diapause in mosquitoes. I am measuring the abundance of this gene, determining how knocking it down affects seasonal responses in mosquitoes and also determining how feeding royal jelly itself affects mosquitoes. When I am not busy with classes or research, I enjoy volunteering with animals and reading.
Christiana Arkorful-Bondzie, Undergraduate Student Researcher (January 2019 – present): I am currently a junior majoring in Health science and on the pre-med track. In my leisure time, I like getting involved with the youth drill team at my church and I also enjoy reading. I became interested in the Meuti lab as I had been diagnosed with Malaria multiple times in my lifespan  and working with mosquitoes would allow me to gain more knowledge about them. My project focuses on rearing mosquitoes under different conditions and monitoring the female survival rates after crossing them for mating.
Catherine Durkin, Undergraduate Student Researcher (January 2021 – present): I am currently a Sophomore studying Molecular Genetics. After undergrad, I hope to go to medical school. In my free time, I enjoy hiking, reading, and volunteering at the hospital.
Sydney Robare, Undergraduate Student Researcher (September 2020 – present): I'm a 2nd-year student studying Public Health Sociology with a minor in criminology, and am preparing for a combined MPH Epidemiology/Ph.D. Social Work program. My goal is to help make data more accessible for use in social justice. Currently I am doing research with Alden Siperstein, and plan to study the year-long prevalence of West Nile Virus in Culex mosquitoes. When I'm not in the lab, doing schoolwork, playing water polo, or working as a barista, I am with my beautiful girlfriend, Caitlin, friends, and puppy, Boots. I love death metal, horror movies, meeting new people, baking, and yoga!
Lucas Sarko, Undergraduate Student Researcher (September 2020 – present): I promptly joined the Marine Corps after high school where I served 2 enlistments. After receiving an honorable discharge as a Sergeant in 2017, I attended Cuyahoga Community College where I earned an associate degree of Science. In 2019, I transferred to THE Ohio State University as an Entomology Major. Currently, I work as a ground-person at Russel Tree Experts, and with Alden Siperstein on mosquito surveillance. Personally, I enjoy outdoor activities and spend my free time with my fiancé Gabby, twin brother Tony, and dog Hank. Although I'm not sure what I'll do after graduation, I hope to use my love of insects to make the world a better place.
Hannah Tronetti, Undergraduate Student Researcher (August 2020 – present): I am from Pittsburgh, PA. and I am currently a junior at OSU studying Animal Sciences with a career plan of attending Veterinary School. In the Meuti lab, I am co-researching with Lydia Fyie and assisting with her project which focuses on how the urban heat island effect could impact diapause initiation and overwintering survival of Culex pipiens. Outside of school and research, I enjoy working/volunteering at various animal facilities, running, and trying new vegan food recipes!
Joe Urso, Undergraduate Student Researcher (August 2019 – present): I am a fourth year Biology major with a minor in Society and Environmental Issues and plan to attend medical school after graduation. I like to volunteer with organizations on campus as well as in the hospital. I am greatly interested in evolutionary biology, so I am excited to be researching molecular physiology and its implications in the Meuti Lab. My project focuses on male accessory gland proteins in Cx. pipiens and how they affect blood-feeding, egg laying and sperm survival in females after mating. In my free time, I enjoy playing sports, spending time with friends and family, and being out in nature.
Collaborators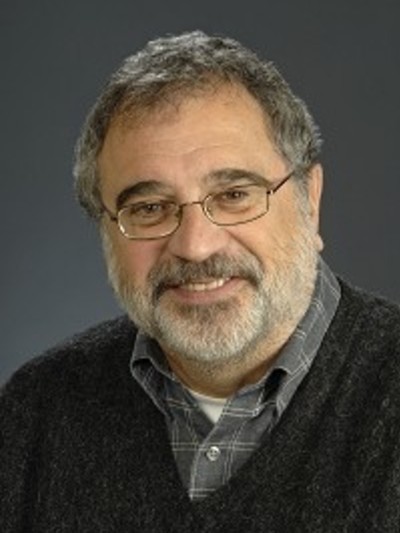 Dr. David Denlinger, The Ohio State University, National Academy of Sciences, Distinguished University Professor Emeritus.  Dr. David Denlinger has devoted his entire scientific career to studying aspects of insect seasonal physiology, including stress tolerance, photoperiodic measurement, and diapause regulation. Although he is retired he still has 3 active grants and is frequently in the laboratory and office to offer much needed advice to PI Meuti, one of his many former PhD students!
Dr. Cheolho Sim, Baylor University. Dr. Cheolho Sim is another leading expert on the regulation of diapause in the Northern House Mosquito. As a post-doc in Dr. David Denlinger's lab, Dr. Sim discovered that the forkhead transcription factor, FOXO, is a master regulator of diapause in Cx. pipiens and upregulates several genes involved in lifespan extension, metabolic suppression and increased stress tolerance.
Previous Students
Danny Phillips, Undergraduate Student Researcher (May 2019  – December 2020): Danny will graduate with his degree in Entomology in May 2021 and is planning to attend graduate school. His research project focused on whether male mosquitoes influence sperm survival and post-diapause reproduction in female mosquitoes.
Derek Huck, Undergraduate Student Researcher (May 2019 – August 2020): Derek earned his B.S. in Evolution and Ecology with a minor in Philosophy, and graduated with research distinction for his research on the relationship between male mosquito nutrition and the properties of their ejaculate, and from there how this relationship affects the survival and development of mosquito offspring. Derek is currently a graduate student in Dr. Michael Strand's laboratory at the University of Georgia.
Devante Simmons, Student Research Opportunities Program Scholar: When I worked in the Meuti lab Devante was in completing a BSE in Physical/Health Education with an emphasis on early childhood through adolescence from the University of Wisconsin-Whitewater.  As part of the Summer Research Opportunity Program I assisted Dr. Meuti in her lab as we focus on determining the critical clock gene expression within the brain of Culex pipiens mosquitoes. Currently, I am planning to enroll in graduate school in Autumn 2020 to pursue a degree in Social Work or Public Health.
Vivian Chang, Undergraduate researcher (Jan 2017 – May 2019). Vivian majored in Biochemistry and minored in Neuroscience. She characterized the role of two circadian transcription factors in the overwintering response of mosquitoes. Her years of hard work paid off: she placed first in two undergraduate research competitions and published her work in Insect Biochemistry and Molecular Biology. Vivian is currently a Research Technician at Nationwide Children's hospital in Columbus, Ohio.
Claire Allison, Undergraduate Researcher (July 2018 – May 2019): Claire majored in Human Nutrition, and is a competitive body builder. Her project focused on how seasonal cues affect male mosquito accessory gland development and gene expression. She presented her research at two undergraduate research forums. Currently she is attending medical school at Ohio University's Cleveland campus.
Victoria Colin, undergraduate researcher in the Meuti lab July 2017 – May 2018. While in the Meuti lab, Victoria measured the levels of three antioxidant genes in the spermatheca, sperm storage vesicles found in female insects.  Victoria discovered that 2 of the 3 genes were significantly higher in the spermathecae of overwintering mosquitoes. She presented these findings at two poster forums, and won 2nd place at OSU's annual and highly competitive Denman Undergraduate Research Forum. She also completed a research thesis. Currently she is working in Chicago, and plans to attend medical school in the fall of 2019 and one day become a pediatric oncologist.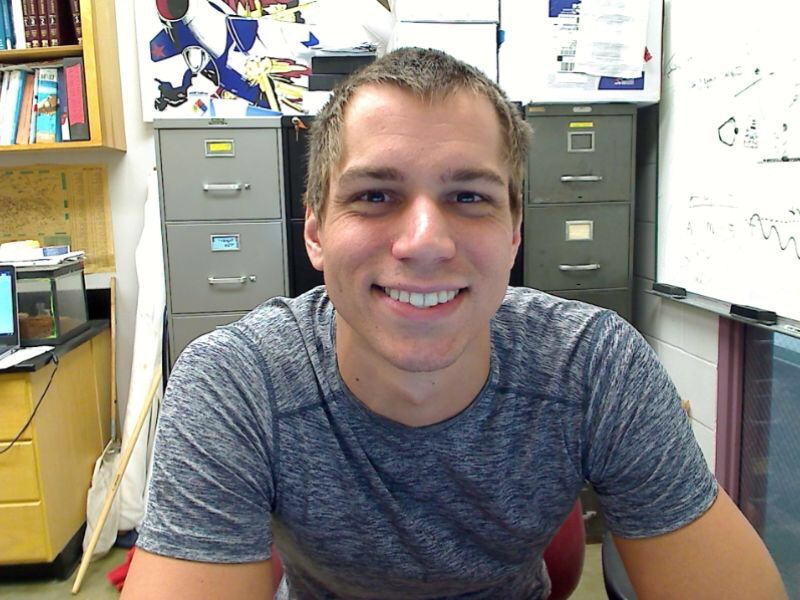 Clancy Short, undergraduate researcher September 2013 – May 2016. Clancy was advised by Megan when she was a grad student and they both worked in Dr. David Denlinger's lab. Clancy examined the expression of several clock genes in  actively developing and overwintering flesh fly pupae, amd determined that the flesh flies emerge as adults in response to temperature rather than light cues. He presented his findings at 3 undergraduate poster forums and the International Congress of Entomology, and published this work as a first author. Currently he is a PhD student in Dr. Dan Hahn's Insect Physiology Lab at the University of Florida. He looks forward to becoming a professor.