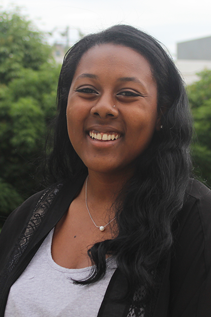 Leia Washington
I knew that I would love my time as a Peer Leader, but I was surprised by how much it has impacted my college career. As any Peer Leader would tell you, this position is way more than just a job. It requires hard work, commitment, and a large amount of dedication. However, the rewards are well worth it. There are no greater feelings than seeing one of your first-year students succeed, feeling the love and support from the rest of the peer leader team, and knowing that you have made an impact on this campus. This position will allow you, and your first-year students, to rediscover love for Ohio State and all that this wonderful buckeye community has to offer.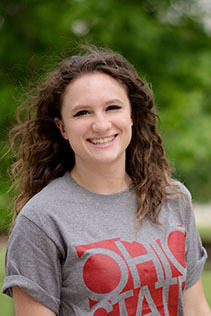 Madi Task
I think meeting so many new faces and being able to connect with them wasn't the hard part for me, that's the fun part and why I wanted the job. The hard part is knowing that so many intimidated freshman look to you for guidance and trust you with their stories and intimate insecurities, and it's absolutely imperative that you remain an unbiased, trustworthy, and supportive voice for them. The job pays off a lot in terms of what you can get out of your experiences and relationships at Ohio State, but don't come in thinking it's just about hosting fun events with freshman. You might end up reliving your most problematic parts of your freshman year with someone just like you. I've learned how to better hold myself accountable to being that success story I wanted to see my freshman year by talking about the dreams of goals my freshman want for themselves this year.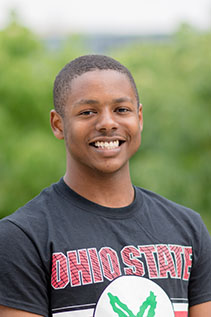 Tony White
Being a Peer Leader is an amazing opportunity to enrich the lives of others during a very pivotal time in their lives. It is an important responsibility that takes courage, responsibility, and builds character. Every experience is what you make it, and this has the potential to be an unforgettable life changing experience.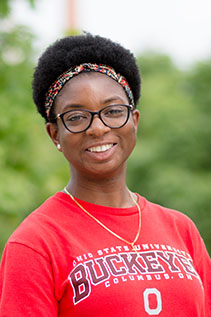 Daphne-Jane
I think the most important trait of an effective peer leader is compassion. Being compassionate allows me to better care for my students by enabling me to truly work to understand their struggles and help them to determine the best solutions for them.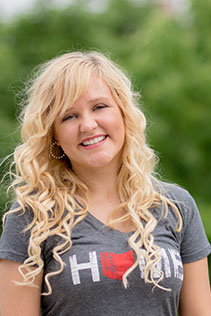 Logan Woodyard
To be a Peer Leader is to be an authentic leader. It's important to be vulnerable and create a space for others to be vulnerable with you. Share your mistakes! Give what you have learned. And above all else, listen and love all people well.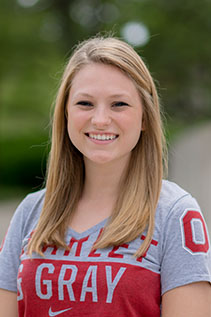 Sarah Myers
As a Peer Leader, I have learned skills that help me relate, empathize, care for, and serve first year students. The office of First Year Experience not only prioritizes supporting students, but also how we support them. These skills have not only helped me build relationships with first year students, but it has helped me become a better person! This job has taught me that simply caring for people and giving them your time can truly make a difference ion their lives. I used to be in the habit of hoarding my time as my own, but now, I cherish the time I get to share with others. I have been so blessed with the opportunity to be a Peer Leader. If you even have the slightest interest in the job – APPLY NOW. You won't regret it.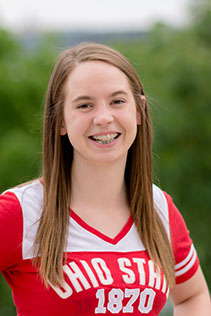 De Maas
Knowing that you can provide a student with resources and help them navigate campus from a student perspective and make Ohio State feel like home is extremely rewarding.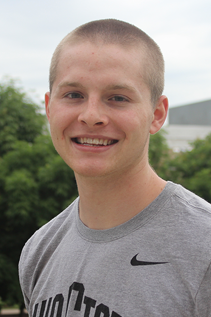 Corey Cox
Being a Peer Leader has allowed me to interact with students that are not like me in various ways. It has challenged me to think about my perspective, opinion, and values because I have learned about different world views and personalities through new relationships. My favorite thing about being a Peer Leader is the opportunity it has given me to cross paths with people who I would not have found on my own.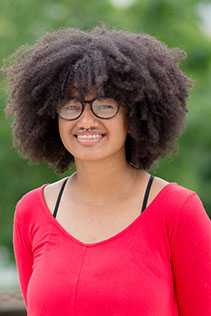 Isis Abreu
The Peer Leader role is something that you have to be very passionate about. The most important part to me is the student support we do. We work to make sure that we are helping students with their transition to college and giving them the tools they need to make their transition and first year a smooth ride. If someone is not passionate about taking a lot time out of their lives to focus on others, it is a job that will not come as easy. I am very passionate about relationship building and the well being of those around me. It does not make the job easy, but it does make it worth it to me.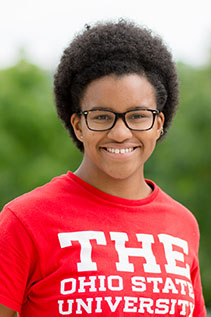 Madison Taylor
You have to be self-aware and willing to engage in self-reflection about your experiences, biases, and character, because this job challenges you holistically. You have a lot of autonomy regarding the ways in which you carry out the roles of a Peer Leader, so motivation & creativity and success are positively correlated. College is a trying time, especially for first year students, but Peer Leaders and First Year Experience are here to be an additional network of support, and I am thankful to have been a part of this process.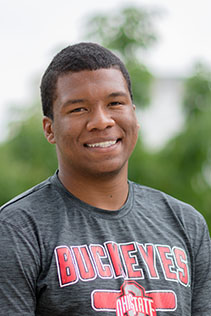 Ezequiel Herrera
What I learned as a Peer Leader is to be a better supportive person by actively listening and providing the best support a individual may need by establishing long lasting active relationships with my students. Its so rewarding to hear all of their accomplishment and having them ask for your opinion during some of their rough times they are going through. One aspect of the job that surprised me is how some students do attach to you and you become extremely close friends! When they are going through a rough spot or something big happens you maybe the first person to hear. That is so special and so meaning fun. Establishing these friendships and helping to cultivate a great first year for my students was my favorite part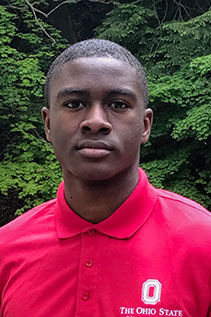 Josh Underwood
I have truly learned the definitions of the terms selflessness and diversity. Selflessness is possibly the biggest part of the job, and I think it is tested the most during the school year when you will have to be prepared to assist several first-year students with their questions and struggles while also managing your own personal life. The selfless part is so important because this can be a tiring feat, but staying connected to the goal of supporting first-year students in their transition and realizing the positive impact a helping hand can have on someone's development is amazing to me. I have truly learned so much from the diversity on our staff and from the students in my groups at orientation. I've had the chance to interact and learn from others with differing racial, religious, political, socioeconomic, and sexual identities. Meeting so many different people has changed my worldview for the better and has made me feel more connected to different people like never before!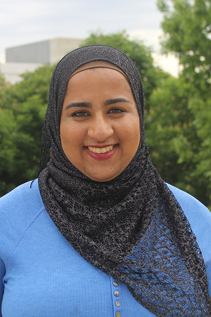 Raghad Kodvawala
This job challenges what you think you know. It'll test your boundaries, challenge your assumptions, help you grow, but it's also an incredibly difficult job to do at times. When you leave this position I guarantee you will learn so much and you will see the world differently.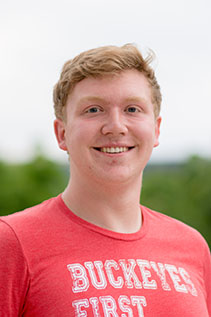 Shawn Knecht
Being a Peer Leader is an experience unlike any other. The people you will meet will have a lasting impact on who you are and how you go through the world. Know that, because you will put so much into the work you do as a PL, you will get more than you would have expected out of it.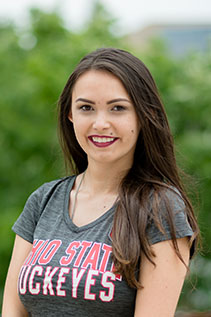 Emily Derikito
This is a job where you spend a lot of time helping others so it can sometimes be easy to forget about yourself. So make sure to take time for yourself, do something you enjoy, and practice self-care.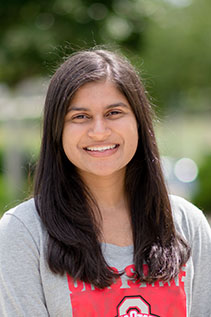 Shivani Patel
There is so much I have learned from being a Peer Leader. First, I feel like it has helped me gain new insight about the students that attend Ohio State. Growing up in the Columbus area, I always felt that I had an idea of what Ohio State was but the role of being a Peer Leader has given me a new perspective. I have learned that Ohio State and the college experience is unique to each person. As students explore what college and Ohio State means to them, I truly have seen the value of making connections to other people and resources early. In addition, prior to this job I felt as if I just assumed I knew someone's story or identity. However, this job has allowed me to learn so much about listening to other's stories and placing value in their background and experiences. I want to pursue a career where I am around people regularly, and I think this job has shaped me so that I can better understand and support the people I may work with. One of my favorite parts about the job is how genuinely caring the staff is. It has helped me feel connected to Ohio State in ways I thought I never would. I always thought that I was going to college purely for academic reasons, however this role of supporting first-year students has aligned well with my interests and passions. My main advice to give to students to be an effective Peer Leader is to have faith in the first-year students you work with. At such a big school, it is easy to feel lost or disconnected but I think it will go a long way for the first-year student to know what someone else has faith in them and is looking our for them.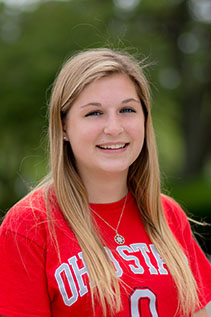 Kelly Eyers
Apply to be a Peer Leader if you truly have excitement and energy about helping people find their way here at Ohio State. It's a great way to make a difference in the Buckeye community.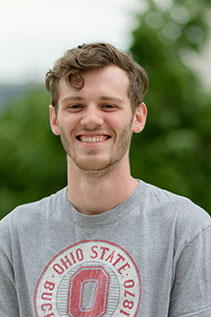 Dylan Munson
My love for helping people is what initially drew me to this the Peer Leader role. Being a Peer Leader is a lot more hard work than I thought, but I wouldn't trade my time in FYE for anything else. I am constantly trying my best to help first-year students feel at home here at Ohio State. I truly love helping them in navigating college life and finding their place on campus.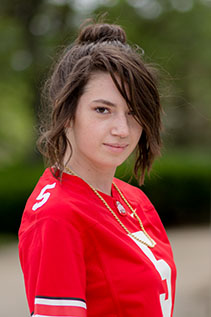 Mary Tillman
You don't have to be the 4.0 GPA, super involved, optimistic, well-rounded Ohio State students to be successful as a Peer Leader. It just takes a real person with real experiences who wants to share their story.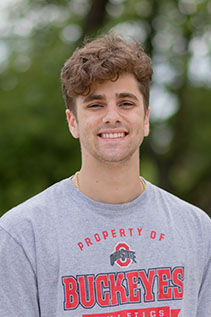 Andrew Batarseh
My biggest piece of advice is that I wouldn't take this job just because it looks good on a resume. Being a Peer Leader requires a lot of time and emotional investment and can be very difficult at times. With this, however, this job has helped me grow in many ways. Through the support of probably the best professional staff team on campus, I've gained maturity, time management skills, professionals skills, relationship skills, and much more. All this being said, being a Peer Leader doesn't require a superhero of a person who has their whole life together. Being a Peer Leader simply requires a person who is invested in supporting students and will carry out that investment with their time and energy.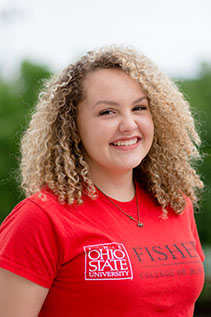 Jillian Channell
The connections you make from this experience are ones that you wouldn't get anywhere else. My fellow Peer Leaders have become some of my greatest friends and the professional staff are great role models to look up to. I have gained experience in public speaking, professionalism, communication, and much more all while having a ton of fun!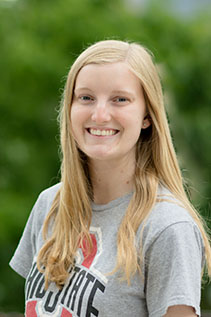 Natalie Garrett
When I was first coming to college, I remember how incredibly terrified I was of the unknown. I remember having so many questions and no one to ask them to. One of the most rewarding parts of being a Peer Leader was being able to calm some of those nerves that the incoming first-years had. Knowing that students left orientation no loner feeling nervous, but excited and ready to come to Ohio State, made all of those early mornings worth it.