With just two weeks left in the First Year Success Series, now is the time for you to explore sessions which will challenge you. You have been here for almost an entire semester, and one of the most rewarding parts of the Ohio State experience is the opportunity to have deep conversations. This week, we feature sessions which will encourage you to have challenging conversations. These conversations will expand your horizons, provide you with new perspectives, and give you skills to succeed in our diverse college environment.
"March:" An Evening with Congressman John Lewis, Nate Powell, and Andrew Aydin
Theme: Diversity and Global Awareness
November 15, 7-8 p.m.
It isn't every day that Ohio State students get the chance to hear from a congressperson or an historic figure in the civil rights movement. You will get the chance to hear from a man who is both of those things at this event, featuring artists who helped to tell Congressman Lewis' story in a graphic novel. The event will also include a special appearance by African-American female a cappella ensemble Sweet Honey in the Rock.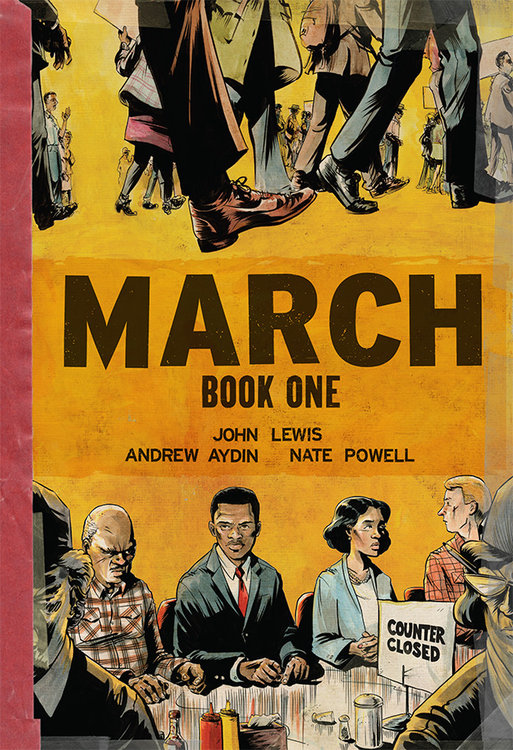 Stand with Each Other: Using Your Skills to Intervene
Theme: Health and Wellness
November 10, 2-3 p.m.
Many of us have witnessed or experienced some form of injustice. It may have been an act of bullying, shouting something offensive, or other forms of violence. Often, people are shocked in the face of these acts and don't know how to react. This session will provide you with tools to effectively intervene in a way which will make our campus more inclusive and welcoming.
"What Are You?" Exploring Biracial and Multiracial Identity
Theme: Diversity and Global Awareness
November 10, 4-5 p.m.
Biracial and multiracial people are a growing group in the United States. Come learn about issues faced by this population and discuss how being biracial or multiracial can impact the student experience.
Tabloids vs. Tough Truths: Stories of Addiction and Recovery
Theme: Buckeye Book Community
November 11, 6-8 p.m.
This session will look at how coverage of celebrity stories of addiction compare to the reality of this issue. Using examples from The Glass Castle, you will explore what addiction and recovery really look like for those struggling with these problems.
That's so retarded! A conversation about disability portrayal in media
Theme: Diversity and Global Awareness
November 12, 3-4 p.m.
Examine biases, misconceptions, and myths surrounding what you think you know about disabilities in this session. What is often shown on TV and in movies is misleading about the reality of people with disabilities. This session will give you the chance to explore these portrayals and discuss how to interact with real people.
Are You Man Enough? A Dialogue on Manhood in College
Theme: Diversity and Global Awareness
November 12, 3:30-4:30 p.m.
What does masculinity mean to you? How does that compare with your own identity? Many men in college carry unhealthy concepts of what it means to be a man, which cause them to struggle to fit in during college. Come learn about how your perception of manhood can impact you during your first year at Ohio State.
If you haven't taken advantage of asking tough questions which challenge you, then now is the time to do so. We are all Buckeyes and have the amazing opportunity to learn about new things from each other every day!
Remember, the last day of the First Year Success Series is November 21! Make sure to attend any sessions you want to go to before then! Register today before seats fill up by going to www.go.osu.edu/FYSS.
Questions? Email FYSS@osu.edu.