Simone Drake is the Hazel C. Youngberg Trustees Distinguished Professor and vice chair of the Department of African American and African Studies at The Ohio State University. Her research interests are broad and interdisciplinary, focusing on: critical race, gender, and legal studies; theories of black feminisms and black masculinities; visual and popular culture; and the literature of the African Diaspora in the Americas. Many of these research areas intersect in her manuscript, Critical Appropriations: African American Women and the Construction of Transnational Identity (LSU Press, Southern Literary Studies Series, 2014), and in her second book, When We Imagine Grace: Black Men and Subject Making (U of Chicago Press 2016).  A third book, Mansion Day School: Reviving the Uplift Tradition, is well under way, along with an edited volume, Are You Entertained?: Black Popular Culture in the 21st Century (forthcoming Duke UP). She serves on the editorial board for Spectrum: A Journal on Black Men (Indiana UP), and she is a junior scholar in the Ford Foundation supported Scholars Network on Black Masculinity.  Her intellectual pursuits are deeply intertwined with a commitment to community engagement through work at her department's Community Extension Center, as well as through volunteer grant writing, diversity workshops, and other services for the local community.
Antoinette Errante (Ph.D., University of Minnesota, 1993) is Associate Professor of Cultural Foundations in the School of Educational Policy and Leadership. Her research interests include the history of education (colonial/post-colonial transitions, oral history), comparative education and community violence. She has worked extensively in lusophone and sub-saharan Africa conducting cross-national studies of community interventions in addressing the needs of militarized and war-affected children, youth, and their families. This work has branched out to include the psycho-sociocultural dynamics of trauma and healing, conflict, reconciliation and the long term consolidation of peace. She is especially interested in the role of shame and humiliation in violence and reconciliation and is a coordinating member of the Education Team of the Human Dignity and Humiliation Studies Group, a global and cross-disciplinary network of scholars examining the role of humiliation in violence and its proliferation. In the United States, her work has examined the impact of current school reform on the cultivation of schools as shame cultures, and the subsequent impact of this on violence and aggression in school contexts.
Darrell Gray, II, MD, MPH joined OSU in 2014 and holds a dual appointment as the Director of Community Engagement and Equity in Digestive Health within the Division of Gastroenterology and as the Deputy Director of the Center for Cancer Health Equity within OSU Comprehensive Cancer Center. Through his work in using community engagement to address health disparities, he was recognized with a Molina Healthcare Community Champion award, multiple American College of Gastroenterology awards, and was inducted into the 2015 and 2016 classes of Who's Who in Black Columbus and Columbus Business First Forty Under 40, respectively. Yet, he is most proud of his roles as husband to wife Brittney and father to daughters Harper and Ella.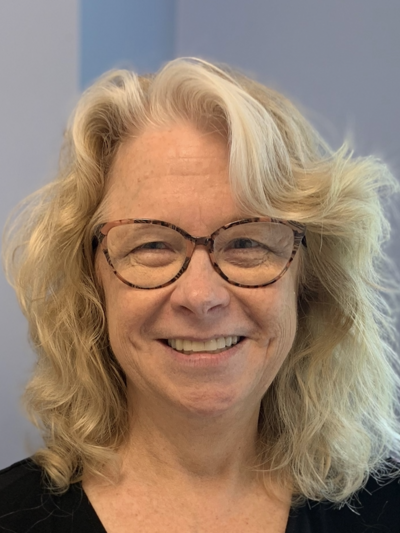 Wendy Hesford is Professor of English and author of Framing Identities: Autobiography and the Politics of Pedagogy (University of Minnesota Press, 1999), winner of the 1999 W. Ross Winterowd Book Award; and Spectacular Rhetorics: Human Rights Visions, Recognitions, Feminisms (Duke University Press, 2011), winner of the 2012 Rhetoric Society of America Book Award. Co-editor with Wendy Kozol of two collections Haunting Violations: Feminist Criticism and the Crisis of the "Real" (University of Illinois Press, 2001) and Just Advocacy? Women's Human Rights, Transnational Feminisms, and The Politics of Representation (Rutgers University Press, 2005). Co-author with Brenda Brueggemann of the textbook Rhetorical Visions: Reading and Writing in a Visual Culture (Prentice Hall, 2007).
Her current book project "Exceptional Rhetorics: Regulating Childhood and Children's Human Rights" examines international and national news and advocacy media representations of children's human rights and the differential visibility of the rights of children identified as living in-between or outside of citizenship.
She is the recipient of numerous awards and grants, OSU College of Arts and Sciences Outstanding Teaching Award, The Ronald and Deborah Ratner Distinguished Teaching Award, NEH Summer Seminar fellowship, several OSU Seed Grants, OSU Research Enhancement Grants, Coca-Cola Critical Difference for Women Grants, and the Modern Language Association's Florence Howe essay award. She has published reviews and essays in a range of journals, including PMLA, Biography, College English, Journal of Human Rights, Humanity, Rhetoric Society Quarterly, and TDR: Journal of Performance Studies, among others. She is past President of the Women's Caucus of the Modern Language Association and former Chair of the Executive Committee of the MLA Division of the History and Theory of Rhetoric and Composition. She has served as co-organizer (with Professor Amy Shuman) of the OSU Human Rights Working Group, sponsored by Humanities Institute and several human rights conferences and symposia, including "Global Human Rights, Sexualities, and Vulnerabilities" Symposium Spring, 2013, and as co-director (with Associate Professor Treva Lindsey) of the Black Lives Matter in the Classroom Conference Spring 2016. In her role as Vice Chair of the Department of English (2015-2016), she focused on diversity, inclusion, and equity initiatives. She has also held several visiting scholar appointments at Columbia University's Center for the Study of Human Rights, Emory Law School, working with the Feminist Legal Project and The Vulnerability and Human Condition Initiative, and at Yale University, where she holds the 2016-2017 Modern Day Slavery and Human Trafficking residency fellowship at the Gilder Lehrman Center for the Study of Slavery, Resistance, and Abolition.
Hasan Jeffries graduated summa cum laude from Morehouse with a BA in history in 1994. That same year, he left the New South for the Old, moving to Durham, North Carolina, and enrolling at Duke University, where he earned a MA in American history in 1997, and a PhD in American history with a specialization in African American history in 2002.
While completing his graduate work, he lived periodically in Montgomery, Alabama, the birthplace of the modern the civil rights movement. In 2002, he relocated to Tuscaloosa, Alabama, where he served as the inaugural Bankhead Fellow in the history department at the University of Alabama. He spent one year at Alabama, teaching American history and African American history.
After time well spent in the "Heart of Dixie," Hasan crossed the Ohio River and joined the faculty at The Ohio State University in the history department and the Kirwan Institute for the Study of Race and Ethnicity. Since arriving at Ohio State, Hasan has taught graduate and undergraduate seminars on the Civil Rights and Black Power Movement, and surveys in African American and American history.
Hasan has worked on several public history projects. Most recently, he served as the lead historian and primary scriptwriter for the five-year, $25 million renovation of the National Civil Rights Museum at the Lorraine Hotel in Memphis, Tennessee, the site of the assassination of Dr. Martin Luther King, Jr. He has also regularly shared his expert knowledge of African American history and contemporary black politics with the general public through lectures, teacher workshops, and television, radio, and documentary film appearances.
In 2009, Hasan published his first book, Bloody Lowndes: Civil Rights and Black Power in Alabama's Black Belt (NYU Press). Bloody Lowndes tells the remarkable story of the ordinary people and college age organizers from the Student Nonviolent Coordinating Committee (SNCC) who ushered in the Black Power era by transforming rural Lowndes County, Alabama from a citadel of violent white supremacy into the center of southern black militancy. They achieved this extraordinary feat by creating the Lowndes County Freedom Organization (LCFO), an all-black, independent, political party that was also the original Black Panther Party. Bloody Lowndes has been praised as "the book historians of the black freedom movement have been waiting for," and as "an invaluable contribution to understanding current and future 'conversations' on race and politics."
One of Hasan's current book projects, In the Shadow of Civil Rights, examines the black experience in New York City from 1977 to 1993. It connects key political and cultural events, such as the youth rebellion in the South Bronx, the emergence of anti-apartheid student activism at Columbia University, and the election of the city's first black mayor, to the evolution and implementation of public policies that changed black lives and black communities forever, such as those that undergird the war on drugs, mass incarceration, and the city's response to the HIV/AIDS crisis. The book aims to provide a new narrative of the black experience in the post-civil rights era, which is essential to properly understanding the color line in contemporary America.
Hasan travels frequently to the South to visit friends, and returns often to Brooklyn to visit family.
Lupenga Mphande is an associate professor of African American and African Studies; Director of the African Languages Program; and Director of the Southern Africa Study Abroad Program. His current research interests include the interface between phonology and morphology and its impact on the current phonological theory, Southern African languages and literatures, Southern African history and politics, and issues of language and culture in Africa.
Professor Mphande is also a published poet, and recent publications have been in the area of language, literature and culture in Africa.
Townsand Price-Spratlen is an urban sociologist who studies historical and contemporary community capacity building; i.e., the means by which local area assets are brought together to improve the quality of life.  My work focuses on how community and organizational practices shape demographic, health/wellness, and justice outcomes.  In my historical work, I explore how NAACP activism and other assets of urban destinations helped shape the "Great Migration" of African Americans across the 20th century.  My contemporary work analyzes how community organizations inform faith, health, and civic engagement.  This work includes the impact of neighborhood social and physical disorder on psychosocial well-being and self-assessed health.  He is the author of Reconstructing Rage: Transformative Reentry in the Era of Mass Incarceration (Peter Lang Press), which is an ethnography of how a grassroots, reentry organization has nurtured sustained desistance across a generation, and built community capacity with former felons at the core of its leadership.
Dr. Maria I. Velazquez is a Postdoctoral Researcher with the Transnational Black Citizenship Discovery Project at The Ohio State University.  She received her doctorate from the University of Maryland, College-Park. Her dissertation, "Reclaiming Black Beledi,"focuses on belly dance and its use as embodied political rhetoric post-9/11, and was a finalist in the National Women's Studies Association First Book Prize competition. Her recent publications include "Reblog If You Feel Me: Love, Blackness, and Digital Wellness" in Yoga, the Body, and Embodied Social Change, "The Occasional Ethnicities of Lavender Brown: Race as a Boundary Object in Harry Potter" in Critical Insights: Contemporary Speculative Fiction, and "'Come Fly With Us!': Playing with Girlhood in the World of Pixie Hollow" in Cases on Digital Game-Based Learning. She received her MA in Gender/Cultural Studies from Simmons College.