Cultural and historical studies of science; social technologies; the body and deviance; cultural and social theory; Europe (Italy and France) David Horn's most recent book, The Criminal Body: Lombroso and the Anatomy of Deviance (New York: Routledge, 2003), is focused on nineteenth-century Italian human sciences. His first book,Social Bodies: Science, Reproduction, and Italian Modernity (Princeton University Press, 1994), explored social technologies of reproduction and welfare in interwar Italy. He is currently working on a study of anthropologies of writing.
Christopher Pincock, Department of Philosophy (Director, Spring 2019)
I am a professor in the philosophy department at the Ohio State University. My research is centered on the philosophy of science, the philosophy of mathematics and the history of analytic philosophy. Follow the links for a description of my current research, preprints and drafts.
Philip Brown, Department of History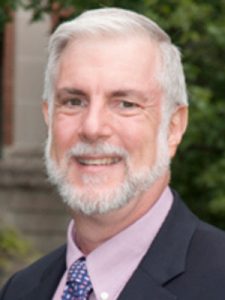 Professor Brown is an expert in Early Modern and Modern Japanese History with interests in the history of technology, environmental history and state-society relations from the 15th to 19th centuries. He recently published a monograph on joint arable land holding systems (warichi), Cultivating Commons: Joint Ownership of Arable Land in Early Modern Japan, University of Hawai'i Press, 2011. He spent 2008 in Niigata, Japan, starting a new long-term project that examines the development of civil engineering, state modernization and flood control in 19th and 20th century Japan. To support the latter research he has recently received a Fulbright-Hays Faculty Research Award, a Japan-US Friendship/NEH Fellowship, and a National Science Foundation Scholars Award for $223,000 under the Science and Society Program. His previous work has focused on the formation of baronial domains and their relationship to both local populations and the Early Modern Japanese state.
 Juno Salazar Parreñas, Department of Women's, Gender and Sexuality Studies
Tijs van Maasakkers, City and Regional Planning Section, Knowlton School of Architecture
Becky Mansfield, Department of Geography
Michael Mercil, Department of Art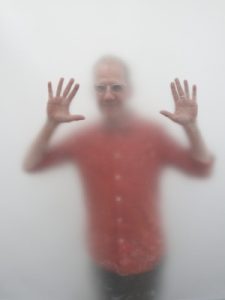 Michael Mercil's art and teaching explore the realms of "the near, the low, the common." His works in sculpture, drawing, painting, landscape architecture, film, and performance have been included in solo and group exhibitions throughout the United States and have received numerous regional and national awards.In 2005, together with Ann Hamilton, Mercil founded "The Living Culture Initiative" –a project integrating contemporary art practices within the core research mission of Ohio State and reinvigorating the public land-grant college as an "agri/cultural commons." His related documentary, Covenant: a film about farm animals (and us), premiered at the Wexner Center for the Arts in 2013 and screened at festivals across the United States and abroad. Mercil's writings have appeared in Edible Columbus, PLACES magazine, Public Art Review, and TriQuarterly.
Amy Youngs, Department of Art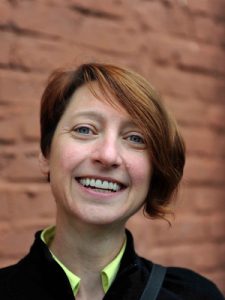 Amy M. Youngs creates biological art, interactive sculptures, and digital media works that explore relationships between technology and our changing concept of nature and self. Research interests include: interactions with plants and animals, technological nature follies, constructed ecosystems, and seeing through the eyes of machines. Youngs has exhibited her works nationally and internationally at venues such as the Te Papa Museum in New Zealand, the Trondheim Electronic Arts Centre in Norway, and the Peabody Essex Museum in Salem, MA. She has lectured widely at venues such as the Australian Center For the Moving Image in Australia and the Walker Art Center. She has published articles in Leonardo and Antennae and her work was profiled in the book, Art in Action, Nature, Creativity & our Collective Future. She received her MFA from the School of the Art Institute of Chicago and is currently an Associate Professor of Art at The Ohio State University, where she teaches media arts and eco arts courses.
Proposing Team
Jill Bystydzienski, Department of Women's, Gender and Sexuality Studies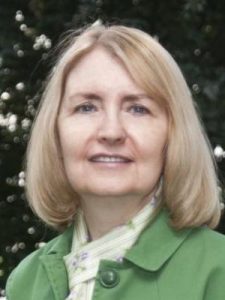 Dr. Jill Bystydzienski's current research examines barriers to advancement of girls and women in science, technology, engineering and mathematics (STEM) fields. She has been a principal and co-principal investigator on three National Science Foundation grants that focused on women in the sciences and engineering. In autumn 2015 she had a Fulbright Research Fellowship to study women's organizations that work to improve the status of women in STEM in Poland. She also has done work on women, gender and politics in international and global perspective, with politics broadly defined to encompass established political institutions and women's movements, organizations, and actions. Her most recent research in this area focuses on women's movements and feminisms in post-Soviet countries. Another area of interest is women and gender in cross-cultural perspective, particularly the phenomenon of crossing cultures and cultural barriers, and building coalitions across difference.
Joan Herbers, Department of Evolution, Ecology and Organismal Biology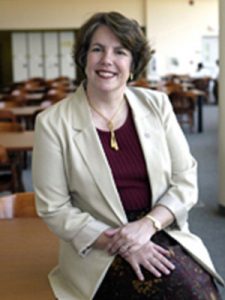 My group has studied social evolution in ants, including work on sex ratios, host-parasite coevolution, and molecular ecology. Areas of Expertise: Ant Evolution and Ecology.