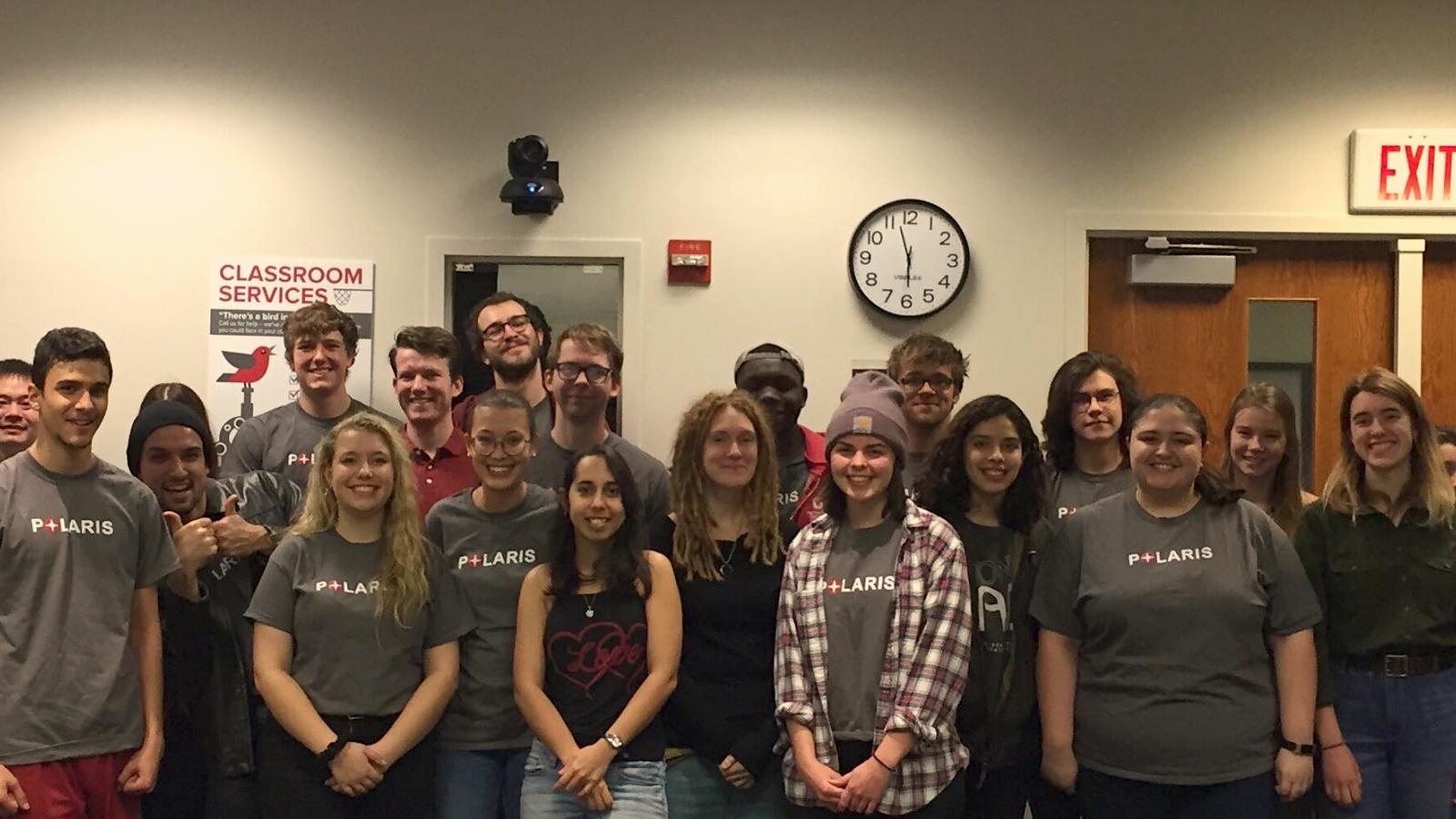 Polaris is a partnership between undergraduate and graduate physics and astronomy students at The Ohio State University dedicated to fostering a more diverse, equitable, inclusive, and accessible undergraduate physics experience in the OSU Departments of Physics and Astronomy. We are a student-run organization developed in collaboration between graduates and undergraduates. Our focus lies in the augmented retention of underrepresented and non-traditional groups in the physics and astronomy bachelors of science programs by providing professional and academic mentorship for those groups. We seek to aid undergraduate students in creating and maintaining an inclusive and supportive learning community. 
URSA 2023 Applications are Open! DEADLINE EXTENDED to July 3rd!
Our Goals
Polaris strives to improve aggregate retention of underrepresented students in the Department of Physics and Astronomy at OSU. If you come from an underrepresented or marginalized group, you will face additional challenges along the way. The Polaris organization can be a great resource for you, especially if you identify as: 
BIPOC (Black, Indigenous, an

d People of Color)

 

Hispanic/Latinx

 

AANAPISI (Asian American and Native American Pacific Islander)

 

A Person with a disability/chronic illness/neurodiverse identity

 

LGBTQIA+ (including transgender, gender non-conforming and intersex)

 

Women and Gender Minorities

 

Low income, first generation and/or non-traditional student

 
To do this, we hope to improve three key factors that lead to increased student retention:
Science Identity
Self-Efficacy
Sense of Belonging
To achieve these goals, Polaris currently runs two programs: URSA and the Mentorship Course
The URSA Program: A two week summer residential pre-arrival program for incoming under-represented students interested in Physics or Astronomy. The URSA 2023 Program will run August 5th – August 18th. Move-in will occur August 4-5th.
Application link: Application open in Mid-May
The deadline for the application is Friday, July 1.

Unfortunately, due to the overlap with international student orientation, we are not able to accommodate international students in URSA. International students are still welcome to participate in Polaris during the school year.
The Polaris Mentorship Class: A year-long course (1 credit for each semester) which pairs 1st & 2nd year students with upper-level mentors. PHYSICS 2050.01 (Autumn) and PHYSICS 2050.02 (Spring). New for the 2022-23 school year, we will be offering two sections of the course.
Learn more about each following the links!
Polaris is a member of the Access Network, a consortium of similar student groups at nine universities. We are supported by the Physics Department, the Astronomy Department, The College of Arts & Sciences, Professor Laura Lopez, and Professor Annika Peter.
Contact Us