Greetings! RoseMerrie here!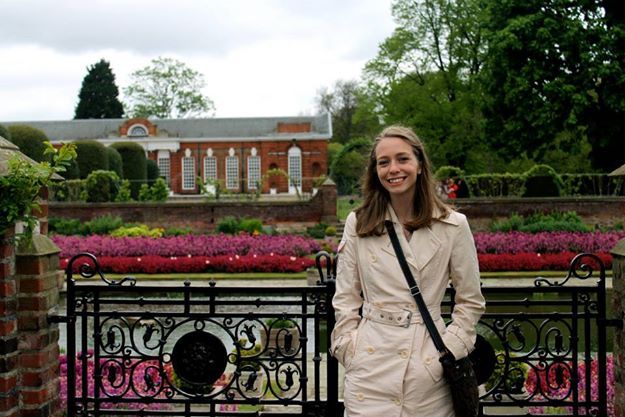 I'm so excited to start off my first post on the College of Pharmacy blog! Since you'll be hearing a lot from me over the next few months, let me give you a bit of background information.
I'm originally from a small city on the Ohio River called Martins Ferry. I got my undergraduate degree in Pharmaceutical Sciences from The Ohio State University, and now I'll be beginning my P3 year in the professional program. I was a part of the Early Admissions Pathway (EAP) program since I decided on pharmacy when I was in high school. (More on EAP to come in future posts! It's awesome, I promise.)
My older sister is a pharmacist, and I loved seeing all the amazing things she was doing, even as a student pharmacist. I observed some of her research on occasion, and I even tagged along with her at the Ohio Pharmacists Association's conference one spring. Everything I saw drew me deeper into pharmacy, and at Ohio State I was really able to make pharmacy a passion of my own.
After many visits to other colleges of pharmacy, Ohio State seemed like a perfect fit for me— even looking back on my first visit here. I remember eating lunch with my dad and my little sister in the amphitheater by Mirror Lake, thinking how I could really see myself at this university. Everyone I met was so thrilled to see a potential Buckeye, and the college of pharmacy was so incredibly helpful and wanted to see me move forward with my goals as quickly and smoothly as possible.
So now in the professional program, I'm involved in a few different projects. My major focus is with our APhA-ASP (American Pharmacists Association Academy of Student Pharmacists) chapter as a chair for our Patient Counseling Competition. Last year I served as our Membership Vice President, so I should be able to give you a taste of the different ways you can get involved. I'm also a member of the Pharmacy Leadership Society, and I'm a mentor in the Rho Chi mentoring program for first-year student pharmacists. I've participated in the London study abroad program with the college—once in my undergrad and again my P1 year as a student coordinator.
I'll cut this post now before I get too carried away. Feel free to contact me or any of the other coordinators at any time (cop-ambassadors@osu.edu), and get excited for our next posts when my fellow coordinators– Joyce, Sarah, and Megan– will introduce themselves!