By: Margo Long, OSU Extension Education, 4-H Youth Development, Marion County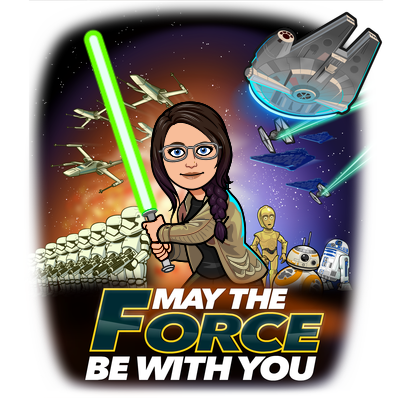 Have you ever wondered what it would be like to live in a galaxy far, far away with your own trusty droid like BB-8, C-3PO or R2-D2? Well, here's your chance!
Thanks to Code.org, the Star Wars: Building a Galaxy with Code program allows learners of all ages get an introductory experience with coding and computer science in a safe, supportive environment.
With the opportunity learning two computer languages, youth will work with Rey and Princess Leia to guide BB-8 through simple missions, and build a game featuring C-3PO and R2-D2.
What is block-based coding?
Utilizing a drag-and-drop learning environment, youth use blocks which are described as "chunks" or "pieces" of instructions a user puts together to tell their creation what to do.
This is definitely an entry-level form of computing to allow youth to gain a foundation in computational thinking through visuals, rather than text.
The first option uses drag-drop blocks. This version works best for:
Students on mobile devices without keyboards
Younger students (6+ because the tutorial requires reading)
International students
Click here to build your own Star Wars game using block coding.

What is JavaScript?
As one of the most popular forms of programming languages and known as the "programming language of the web," it is used by computer programmers in combination with HTML and CSS to make up core components of web technology; however, it can always be used for app and game development.
This option teaches the same basic concepts, but because it uses both drag-drop blocks and JavaScript, the students need to be able to type on a keyboard. For older students on computers, learning JavaScript can be fun and provide an additional challenge. This version of the tutorial is also great if you have some students in your class who have already learned some coding. It is recommended for ages 11+.
Ready for another challenge? Click here to build your own Star Wars game using JavaScript.
Looking for more computer science opportunities? Contact your local OSU Extension Office to learn about programs offered in your area!
---
References
Star Wars: Building a Galaxy with Code. (n.d.). Retrieved from https://code.org/starwars
---
Peer-reviewed by Danielle Combs, OSU Extension Educator, 4-H Youth Development, Highland County