Source: China Media Project (1/19/19)
IN ALL THINGS, THE CHAIRMAN RULES
By Qian Gang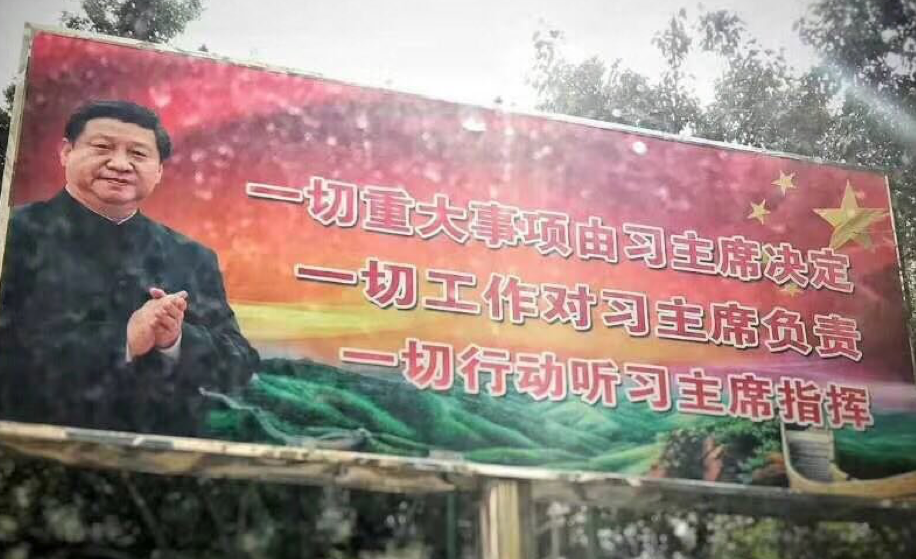 In recent days, the above image of a roadside propaganda billboard in China proclaiming that "all" work, actions and major business must follow Chinese President Xi Jinping has made the rounds on the internet.
The three lines in the slogan on the billboard, each of which begins with "all," in fact form what has been called "The Three Alls" (三个一切). The full phrase could be translated as follows:
All major matters are decided by Chairman Xi Jinping; all work must be responsible to Chairman Xi Jinping; all actions must heed the direction of Chairman Xi Jinping.
一切重大事项由习主席决定,一切工作对习主席负责,一切行动听习主席指挥.