Download the Class Flyer Here: Cooking Classes in the Garden!
Dietitian Julie Palmer will be on-site at South Side Family Farms (1269 Wilson Avenue) performing live garden-side cooking demos featuring different varieties of zucchini and summer squash harvested fresh from South Side Family Farms! SNAP-Ed Program Coordinator, Danielle Seidita, will join the class with information about MyPlate, increasing the number of vegetables we eat, and tips on making eating healthy easy and fun!
Bring your family and chairs or blankets. There will be food samples and prizes.
Admission is free and all are welcome!
8:00 PM – 9:00 PM
July 15, August 12, August 26, September 16
1269 Wilson Ave., Columbus, OH 43206
Check out these websites for more information!
Zucchini & Summer Squash Basics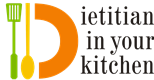 Images of South Side Family Farms