As a follow-up to my post on the POST method of strategically planning tech or social media integration, I wanted to share a recently discovered Pew Research Center articl
e on a study they published nearly a year ago. Yeah, even Ed Techs can be behind the 8 ball… or behind the "Pew" in this case. In the study, they depicted which demographics were using which social media tool, an invaluable resource for anyone looking to firm up their social media strategy. See the full report of the Demographics of Social Media use here.
Items worth noting for Extension:
So how can you use this info as an Extension professional? After you decide who your target audience is going to be for any social media endeavor, use this study's results to
see what social media sites your demographic is using. If you're targeting males, you are not going to want to use Pinterest – but depending upon the age range,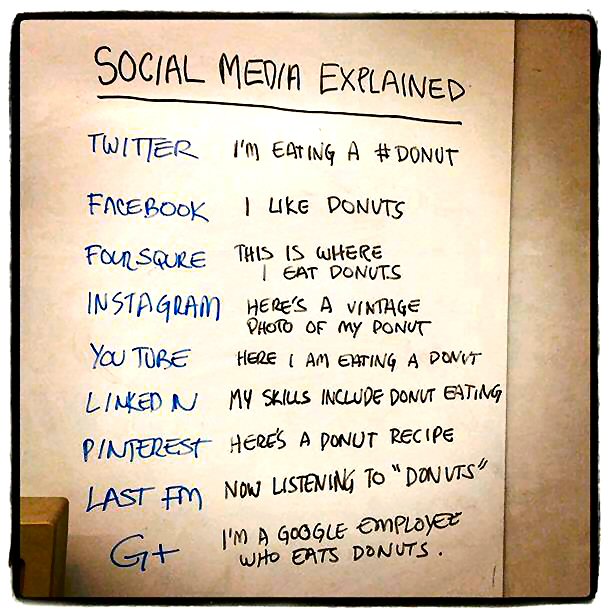 Twitter might be a good choice. It also matters what they're using these sites for. Pinterest is a wonderful tool to share recipes and home decorating ideas, but it is not a good place to house helpful links (you're better off having a website or webpage for that purpose).
The image at the left has made it's way around the inter-webs over the past few years and is a good tool to use when thinking about how different social media sites are utilized by their users and how you would post information on a specific topic to each site.
What social media sites have you been actively using? What has been working for you, or what do you feel isn't working?
~Jamie