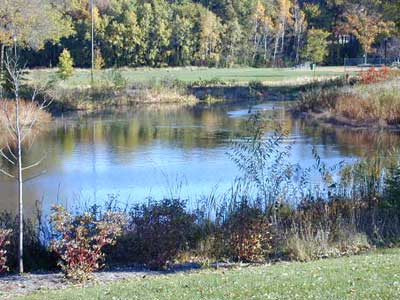 The pond clinic is growing this year with more speakers, breakout sessions and a new location at the Cincinnati Nature Center.
Check out our agenda offering you guidance on owning and maintaining ponds:
Guest Speaker: Eugene Braig, Program Director of Ohio State University Extension Aquatic Ecosystems Program, will deliver the opening presentation regarding healthy fisheries.
Breakout Session 1A: Ponds 101 Jake Hahn with Clermont SWCD brings 10 years of pond assistance tips and guidance. For those new to pond management or construction
or
Breakout Session 1B: Fish Stocking with Jones Fish Hatchery. What fish will be most successful in your pond and what fish you should stock that you don't know about.
Breakout Session 2A: Pond Weed Control with Jones Fish Hatchery. Learn to ID and manage plants in your pond from those who deal with it every day.
or
Breakout Session 2B: The Benefits of Riparian Buffers, and plants that are suitable for pond habitat and attracting wildlife with Olivia Espinoza of the Cincinnati Nature Center.
Come early for our pond walk with experts if you desire. Weather dependent 4 pm-5 pm. We will discuss what we find including plant life, pond problems and maybe look at some macro invertebrates. This will be an easy hike, but may include uneven terrain.
Cincinnati Nature Center- Rowe Woods
4949 Tealtown Road Milford, OH 45150
Tuesday April 9th, 2019, 5:30-8:00
There is no cost, but registration is required to gain free admission to the Cincinnati Nature Center. To register, call 513-732-7075 ext: 2 until April 7th. Clermont County Farm Bureau is providing snacks.