What the World Needs Now (by Kathrynn Thompson)
"What the World Needs Now is Love Sweet Love"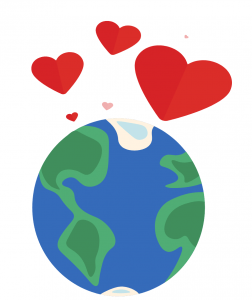 I think an important question we all need to ask ourselves is how does one meet hate with love, incivility with civility, unkindness with kindness?  How do we as individuals and nurses promote more of what the world needs?
Here are some quotes that I found to be insightful and helpful:
"Focus on your own patterns (of reactivity) and take some different steps-because calmness is contagious, just as anger leads to more of the same" -Harriet Lerner PhD
"The show is proof that history remembers/ We live through times when hate and fear seems stronger/ We rise and fall and light from dying embers, remembrances that hope and love last longer" -from Hamilton by Lin-Manuel Miranda
"What if we refrained from yelling for a second, so we could actually hear each other? Even if we didn't change our mindset-and remember (and I paraphrase),  people are more important than issues" -Oprah Winfrey
"Right now we are all swimming in a soup of anxiety-about jobs, healthcare, the future of our planet…and that chronic stress disrupts our ability to empathize and solve problems" -Harriet Lerner PhD
"When we listen, we give each other room to see each other as we are and when we are making change together, we have to let some things go" -Harris Faulkner
So take a moment today and really listen to someone, smile at a stranger on the elevator, compromise with a coworker on a work issue and bring your best self to your relationships
__________
DeShannon, J. (1965). What the World Needs Now. On This Is Jackie DeShannon  [MP3 file]. Los Angeles,CA: Imperial Records.
All quotes come from (2018, May) "What Can We Agree On". O, The Oprah Magazine.