Make a Wish! (by guest blogger Mollie Maggied)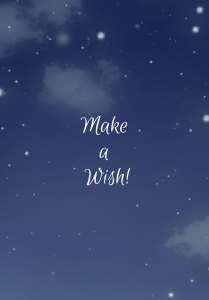 The James Nursing Model is Relationship Based Care. This care model includes care of patient,  care of family, care of community, and care of self. Generally we think of this as caring for the patient and family in the hospital setting. This past weekend I had the privilege of covering all aspects of the nursing care model.  I was able to throw a party for a Make-A-Wish recipient. For those of you who are not familiar with Make-A-Wish they are an organization who grant wishes to kids with life threatening illness.
Below describes how I covered all aspects of the James Nursing Model.
Care of the Patient-Even though this was not a James patient, he was still a patient and had cancer.  A double whammy in my book. I was able to get to know him and figure out his favorite things and what is important to him. This can look very different from the patients normally in our care.
Care of Family-By being able to help grant the wish of this patient, we are able to care for his family. We take the burden of a dream trip off their mind while they focus on taking care of their family. Not only was the patient so excited to for his wish, his brother and parents were over the moon with excitement as well.
Care of Community-I feel so blessed to work for the James and grateful of the support and encouragement they provide to give back to the community. There are so many ways to give back through Make-A-Wish. There are different volunteering opportunities with varying levels of commitment.
Care of Self-You might be thinking how did she care for herself when she was granting this wish? The first part was finding the time to be a part of this amazing experiences. Slowing down and committing to the training to be a wish granter was step one, then selecting a wish kid and meeting with him and family throughout the process, and finally the sendoff party! Maybe the best part of self-care I partook in was having a giant piece of ice cream cake when we had the party this weekend (something I can say I rarely do).
There are many different ways to give back to the community and organizationally their are many opportunities. I will say if you are interested in volunteering to be a wish granter, the process  for granting a wish isn't always fast. This particular wish was about one and half years in the making. This was due partly to the treatments the kiddo was undergoing and some needs in their schedule. If you are interested in learning more about the Make-A-Wish organization follow the link below. They have many opportunities for volunteering and many wish kids waiting for their wishes to come true!