The Scientific Thinker's™ mission is to motivate the next generation of scientists from parts of our society that are often underserved in regard to significant STEM experiences and pathways to STEM careers. A majority of students that participate in this program are economically disadvantaged and most are from ethnic backgrounds which are vastly underrepresented in the scientific community.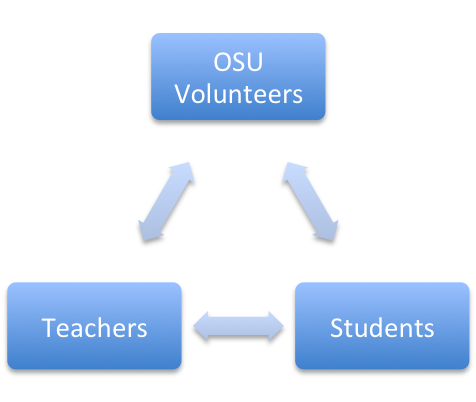 Meet a Scientist – At the beginning of each visit, the volunteers introduce themselves to the students by giving a short description of their major and any research that they partake in.
Be a Scientist – The volunteers team-teach each lesson with the help of the teacher. This is the students' chance to be a scientist! The students form hypotheses, observe, record data, and perform experiments.
Think like a Scientist – The students become inspired by working with our volunteers and continue to develop a passion for science and an ability to think like a scientist even outside the classroom.
The Scientific Thinkers™ program was established in 2010 to support and engage these students. Though the program struggled initially to gain full support and only had 1 teacher, 1 class, and a handful of volunteers, it has grown to have a significant impact on participating students, teachers, and volunteers. There are now more than 500 students, 20 teachers, and 50 volunteers impacted annually.