Applications Due: October 28, 2016
Interested in pursuing graduate studies in the applied physical and biological sciences, mathematics, or engineering?
The Hertz Foundation invites you to apply for the Hertz Graduate Fellowship program. The Graduate Fellowship Award is a merit based award that consists of a cost-of-education allowance and a personal-support stipend. The cost-of-education allowance can be used at any participating school. Fellows make a "moral commitment to make their skills available to the United States in times of national emergency." More information can be found here.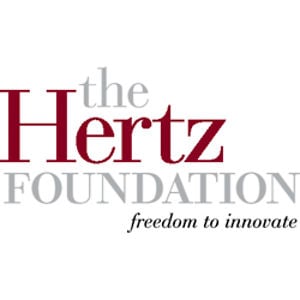 Along with the application, references are due by October 31, 2016. Applicants are encouraged to review the eligibility and commitment requirements before beginning the online application.