Insect University this week!
The (Virtual) Insect University is this week. It is a free, daily pollinator-focused webinar from October 26th through 30th at 10 AM. Our speakers include Jamie Strange, Heather Holm, Olivia Carril, Jennifer Thieme and Doug Tallamy. Find details and the registration link here. Consider the InsectU program a small thank you for your work to conserve our insect diversity. The webinars will also be recorded, so if you can't make the 10AM time slot, no worries!
---
New Student Worker:
We officially hired a part time student worker for our project! Eleanor started helping us pin specimens this week and will be in the lab with me for the foreseeable future.
---
Signing up to help pin bees:
Many people have asked when they can come down to the lab to help pin bees. I have created this sign up page where people can pick dates to stop by the lab and help. Arrive no earlier than 10 AM so I have time to get things ready to go. I plan to be in the lab till about 5 pm on those days. Please plan to commit at least an hour, ideally more as I will only be having a maximum of 2 people per day (plus me) in the lab out of concern for Covid. Masks will also be required. More information is on the sign up website below.
Sign up here: https://www.signupgenius.com/go/4090F4BAEAC2EA6F58-beepinning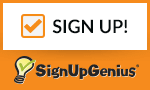 ---
Freezer updates:
We have completely filled our lab freezer AND and chest freezer at Dawes with these kits. So there is plenty of work ahead of us. We should have a better idea of how long it will take to sort specimens in the coming weeks.
---
Specimen progress:
We have fully sorted one kit! Granted, I think this is an abnormally abundant kit and sorting took place between the sampling pick up week and MaLisa spending a lot of time sending reminder emails about drop off days. So the rate of kit sorting should be much faster than once every 3 weeks. We will finish pinning this kit this week and then move on to our next kit.
August 5th was definitely their most abundant week of bees for this kit. See image above. How many bees do you think were in the kit? Well, we finally got those pinned, so you can see just how many bees were in the petri dish!
For this one sample date, we ended up pinning 450 bees! That is an average of 18+ bees per bowl, which is a lot more than I ever got in my kit and definitely more than I would have ever expected to get from any of the kits. They were a mix of bees, with small carpenter bees (Ceratina spp), black mining bees (Calliopsis andreniformis), and dull green sweat bees (Lasioglossum spp) being the most abundant.
I reached out to Sam Droege to get an estimate of the "normal" number of bees per bowl.  He responded that it is normal to get 0.5 bees per bowl in midsummer (so one bee for every two bowls), so this kit was definitely abnormal. Even in the spring when there is normally a lot more bees that get in the bowls, the average tends to only bee 5-7 bees per bowl. So hopefully this is already our highest number of bees per week.
---
Podcasts:
Since sorting and pinning bees is a long drawn out process that doesn't require much mental energy, I often try to listen to podcasts to keep myself engaged. We have been listening to PolliNation Podcasts and Oologies in the lab so far. We have many days of podcasts in our future, so if you have recommendations, feel free to share them below.
That is all I have for now. I'll have more updates later.