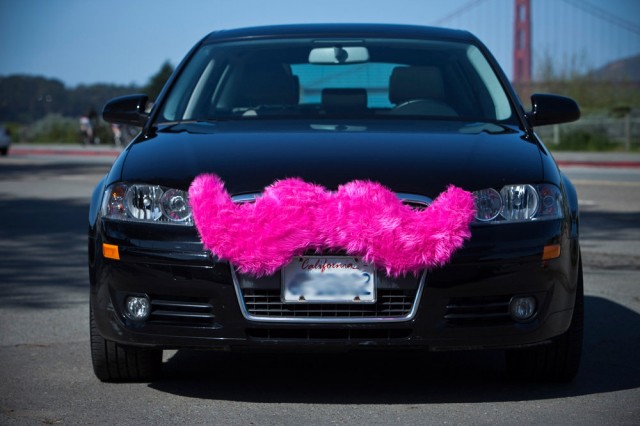 Yesterday, I saw a car w/ a giant, fluffy, pink mustache, and thought it was just our friendly neighborhood hipster on his way to score another pair of second hand skinny jeans. Turns out this is a new thing called Lyft; think of it as the Air BnB of taxis.
According to Lyft's website, it's "like having a friend with a car whenever you need one. Simply download the app, request a Lyft and you'll be on your way in minutes with a friendly, background-checked community driver. It's more fun and costs less than a cab."
Lyft launched in Columbus less than two weeks ago, and is advertising its Pioneer program to expand the user base here. The program offers 2 weeks of free rides to anyone who signs up. Have you used Lyft? Comment below to share your experience!
Read more about Lyft at Columbus Underground.